Fine Art + Prints
Hello and welcome! My name is Bo. I'm an independent, self-taught, and diverse artist. I'm inspired by nature and its inherent beauty. My varied interests and designer background have led me to explore various mediums, subjects, and styles to express my visual creativity. I'm always exploring and evolving, seeking ways to create and express myself. I hope you find something that speaks to you that will beautify your space.
Limited Signed Giclée Prints

What is a "Giclée" print?

Giclée (pronounced "zhee-CLAY") is a high-resolution reproduction done on a large format ink-jet printer using the highest archival quality inks and papers. The word "giclée" comes from the French verb "gicler," meaning "to squirt or to spray," which is precisely what an inkjet printer does. The quality of a giclée print is far superior to all other forms of reproduction printing. The printing process combines 12 pigment-based inks, providing a color match that is almost perfect to the original. Both print and paper are archival quality to prevent fading or yellowing over time, preserving the longevity of the artwork for many years to enjoy.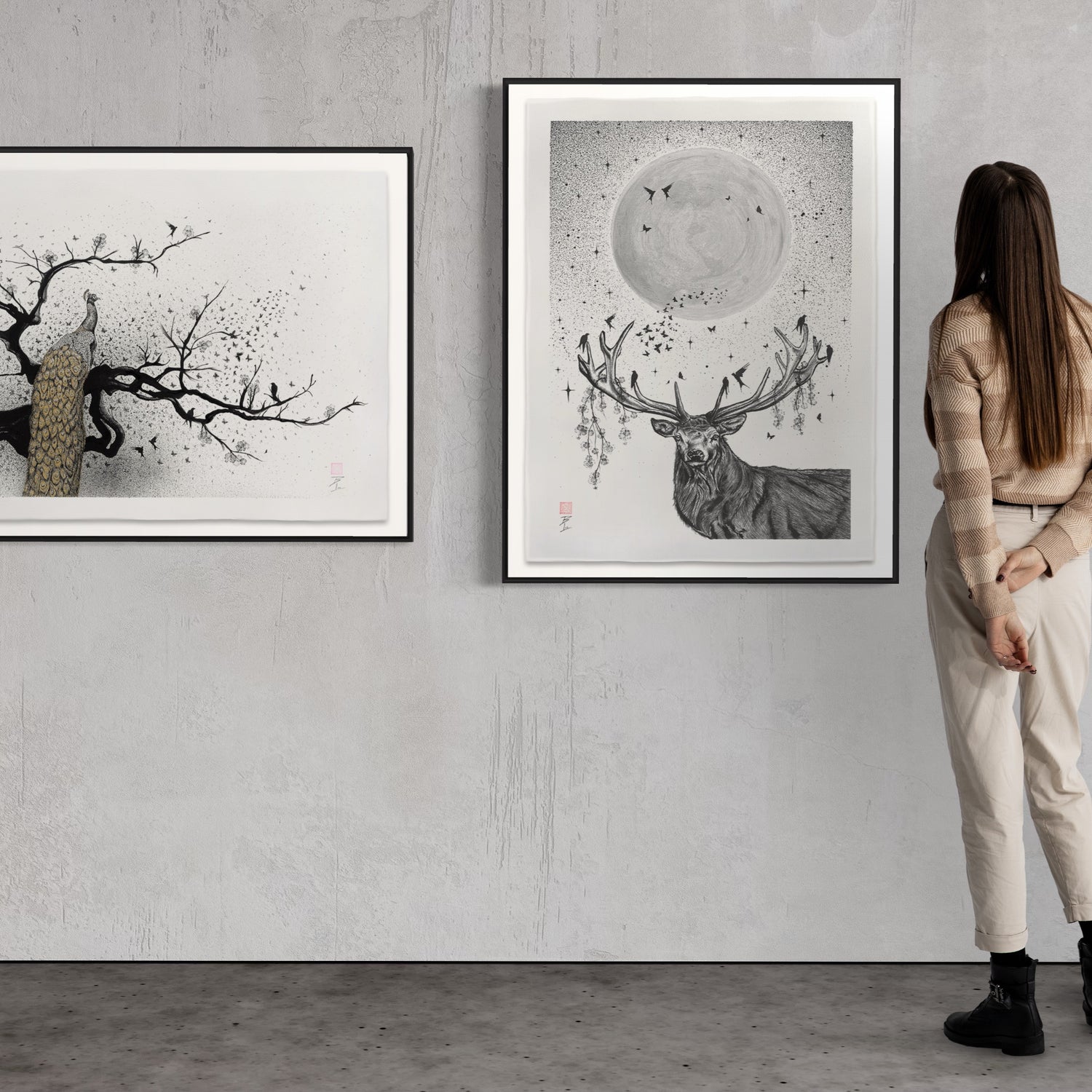 Original Works of Art
Original, one-of-a-kind, hand-signed, and stamped artworks. Click the "Gallery" link below for availability.
Gallery